World Intellectual Property Day 2023
The Sixty-Fourth Series of Meetings of the Assemblies of the Member States of WIPO will take place at the WIPO headquarters in Geneva, Switzerland.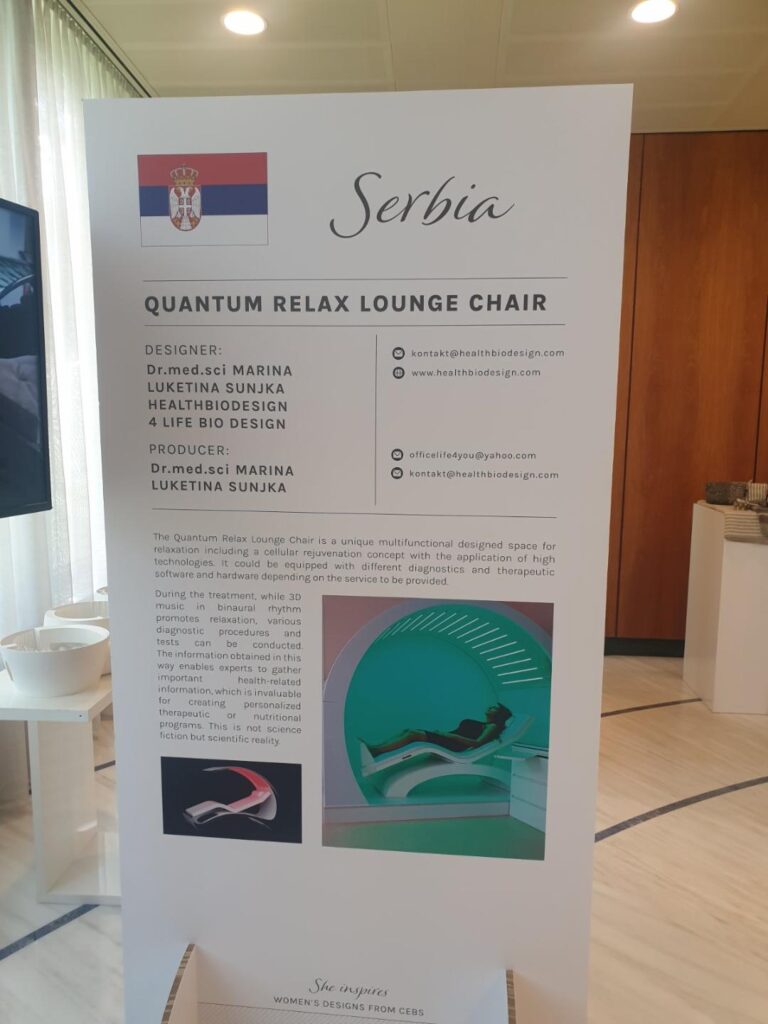 On the occasion of World Intellectual Property Day, which is held from July 7th to 14th, 2023 in Switzerland, upon the invitation of the Intellectual Property Office of the Republic of Serbia, we presented the Relax Lounge Chair and our Quantum Zone concept. One of the topics at the exhibition is "Women and Intellectual Property: Accelerating Innovation and Creativity."
In a video, the Director General of WIPO, Daren Tang, in his address, invites women entrepreneurs from around the world to present their ideas to encourage and inspire other women to embark on the same path.