PREPARE YOUR BUSINESS FOR THE FUTURE
Jack Ma, CEO and founder of Alibaba corporation said, "nowadays customers want to be healthy and satisfied, but possession of most expensive or latest  products is less important than how they feel and look." 
According to the research of American Global Wellness Institute, world wellness industry is a business worth 3.7 trillion US dollars at the moment. The majority of this "cake" belongs to beauty and anti-aging industry amounting to 999 billion US dollars, followed by healthy food, diet and slimming reaching 648 billion US dollars, and in third place wellness tourism positioned itself counting to 563 billion US dollars! Undoubtedly figure shows that wellness industry is heavily and globally, incentivized by serious requests and needs of users searching for new products and services, primarily related to health improvement.
In light of that, the expansion of healthy & healing hotels is visible in the past decade, where besides offering rest, hotel guests are offered choices between programs and treatments improving their health and beauty. An even deeper step further in that industry could be recognized in a new concept called Quantum Wellness.
Quantum Wellness represents the synergy of more than 15 years of research and learning combined with the latest technological developments of both quantum and integrative medical science, joined inside of an innovative and unique solution, thus positioning this concept of Quantum Wellness as an exclusive and high-profitable product to be found in luxurious hotels.
Imagine also that you are able for your clients in fitness centers or to your hotel guests offer personalized functional meals. Thanks to a set of unique software, each client could be given fully individual treatment and therapies based on their condition, with an option of tracking and even envisaging the prescribed treatment or therapy.
Also Quantum Wellness concept offers a unique approach in implementation of regular programs, such as detox, weight adjusting or anti-age programs. The issue of insufficient space and qualified personnel is now matter of past. Quantum Wellness is the solution for all of those.
OPTIMUM NUTRITION ANALYZER
EAT SMARTER WITHOUT THE GUESSWORK
Individual Dietary Assessment
Who can benefit from our services?
The best candidates for our services could say:
I want to feel better.
I want to slow down aging
I know I am out of balance but I don't know why.
I want to change "lanes" to have a better life but I am unclear how.
I want to find out what is going on in my body.
I had this therapy and I need to build up energy.
I need time to recharge my batteries.
I want to find new ways to feel and STAY better.
I have (insert condition).
I want to understand why I got this illness.
I was just diagnosed with (insert condition) and I want a second opinion.
I want to use the functional medicine route.
I tried the school medicine route but I am looking for another, better way for my body.
I am open and ready for a better tomorrow.
Author of Quantum Wellness concept
PhD Marina Luketina Šunjka
I see people in their mid 20's investing in pensions, worrying about NOT having enough in their retirement. I see people in their 40's increasing payments into pension plans panicking that they will not have enough to live off in their retirement!
I very rarely see people investing in their health at any age let alone investing in their longevity/retirement health NOW when it actually matters and would make such a huge difference LATER.
Marina has more than 25 years of experience in the fields of health and nutrition. In addition, Marina works in the area of forensic nutrition, serving as a consultant and testifying expert for nutrition, biochemical and physiological issues relating to claims, uses and effects of foods, dietary supplements and related health produces.
She has a doctorate in the field of preventive medicine at the Medical Faculty in Kragujevac. She is the operational director of the study program in the field of quantum information, integrative medicine and nutrition at the ECPD faculty. The European Center for Peace and Development University for Peace established by the United Nations (ECPD)
Nutree Holistic Centre medical director
"We believe that everyone can feel well with a healthy mix of nutrition, exercise, health education, and lifestyle changes. Nutree has been designed to promote well-being as a way of life helping people form sustainable long-term behavioural change," said Dr Nejoud Omar, medical director at Nutree.
The Nutree wellness journey begins with a comprehensive three-stage functional evaluation. First, a body composition analysis and secondly, a cutting-edge 'Biophotonic' scan to give an immediate indication of a person's overall health. The third stage is the 'Quantum Zone' functional evaluation – a 21st century healthcare and the first-of-its-kind not only in Doha but in the GCC. 
"The Quantum design-your-own-health concept is not about healing but prevention. A healthier life is just another new skill, and the technology that Quantum uses helps you choose what your body truly needs. Our functional evaluation enables us to work with you to develop a personalised nutrition programme that incorporates healthy diet, supplements, and exercise," Omar said.
The know-how we propagate provides you with the possibility to prevent physical illnesses, so that they will not cause your health to worsen in the future. First of all, we find the causes of illnesses rather than simply treating their consequences. We prevent ailments that are likely to occur in the future. We propagate a holistic approach to health. Quantum Wellness concept adopts a holistic approach to help you and your loved ones achieve an excellent state of health and wellness through a 3-step process, which are: (1) Health Assessment, (2) Detoxification and Diet and (3) Repair and Rejuvenation.
functional health evaluation.
The key to lifelong health lies in disease prevention and health maintenance, and the key to prevention is health assessment.
If you don't detox you will never get well
Cleansing your body is the first step to improving your health, increasing vitality, and restoring body and mind balance.
reverse aging at the cellular level
A innovative system that reestablishes the proper flow of energy and information to the body's energetic fields to promote health.
What makes Quantum Wellness unique?
In just one treatment in a capsule, you will have the effect of a hyperbaric chamber, a cryo capsule, an infrared sauna, a salt room and a capsule for relaxation and meditation. And not only that, Quantum will help you to find out important information about your health and to consult nutritionists, doctors and experts of various specialties 24/7
The basis of Quantum Wellness is innovativeThe Quantum Pod (high-tech pod) is unique because of its multifunctionality and the ability to provide all important information about the health of its users in one place. They can talk to experts of different profiles online and while being in a zero-gravity position enjoy a non-invasive treatment that can either relax or boost energy, but also activate the body's natural healing abilities. Furthermore, thanks to the telehealth option and the ability to implement different diagnostic devices, which we also envisioned, this concept can be part of existing Wellness, Spa, Fitness and Beauty Centers. 
Depending on the needs, Quantum Wellness can currently offer business partners & clients two capsule (Zone) options. A capsule equipped with modules for implementing the SMART program and a capsule equipped for implementing the EXPERT program.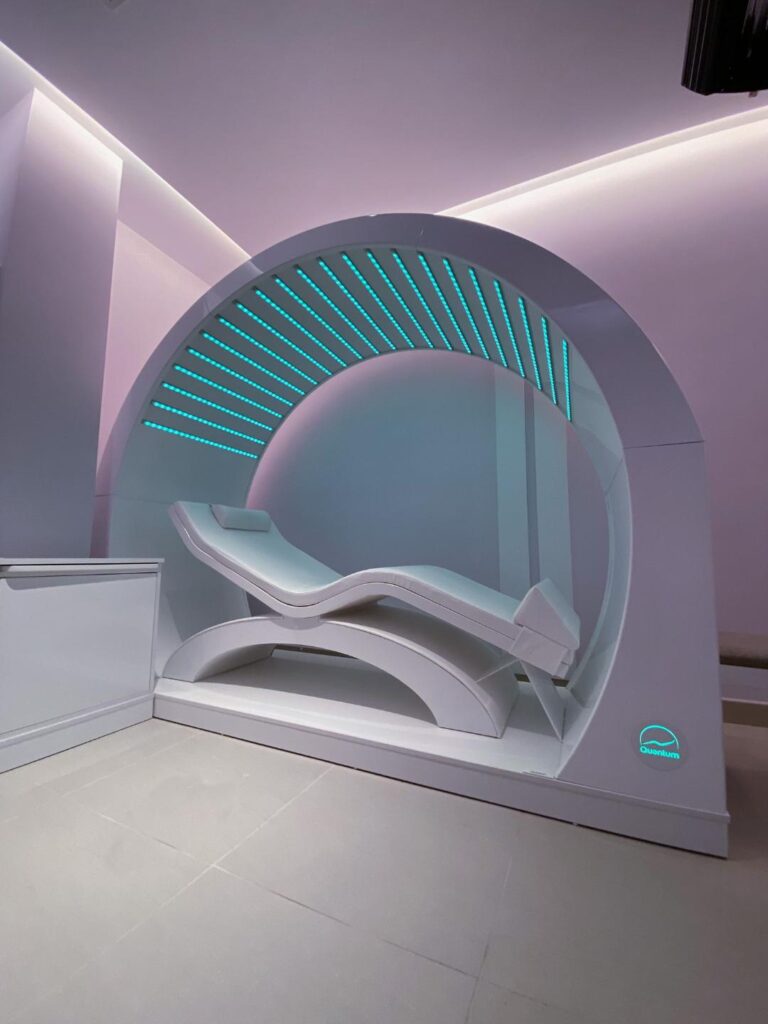 INNOVATIVE WELLNESS TECHNOLOGY
SUPPORTING HEALTH, WHILE GENERATING PROFIT
Technology offering clients a personalized solution to addressing the root of their problems instead of treating the visible symptoms.
TREATMENT WITHOUT THERAPIST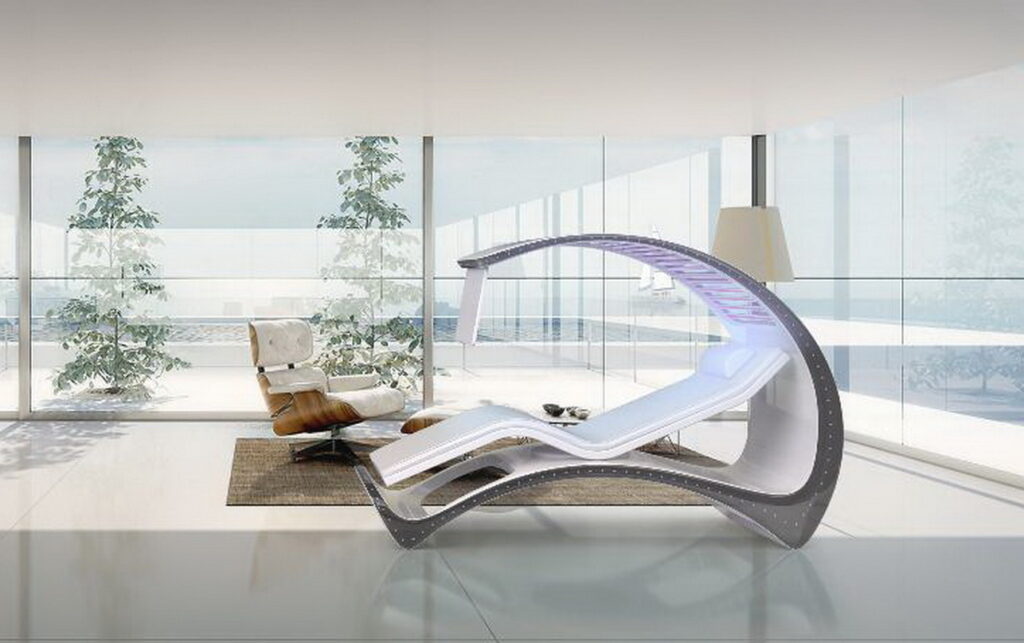 relax, recharge, recovery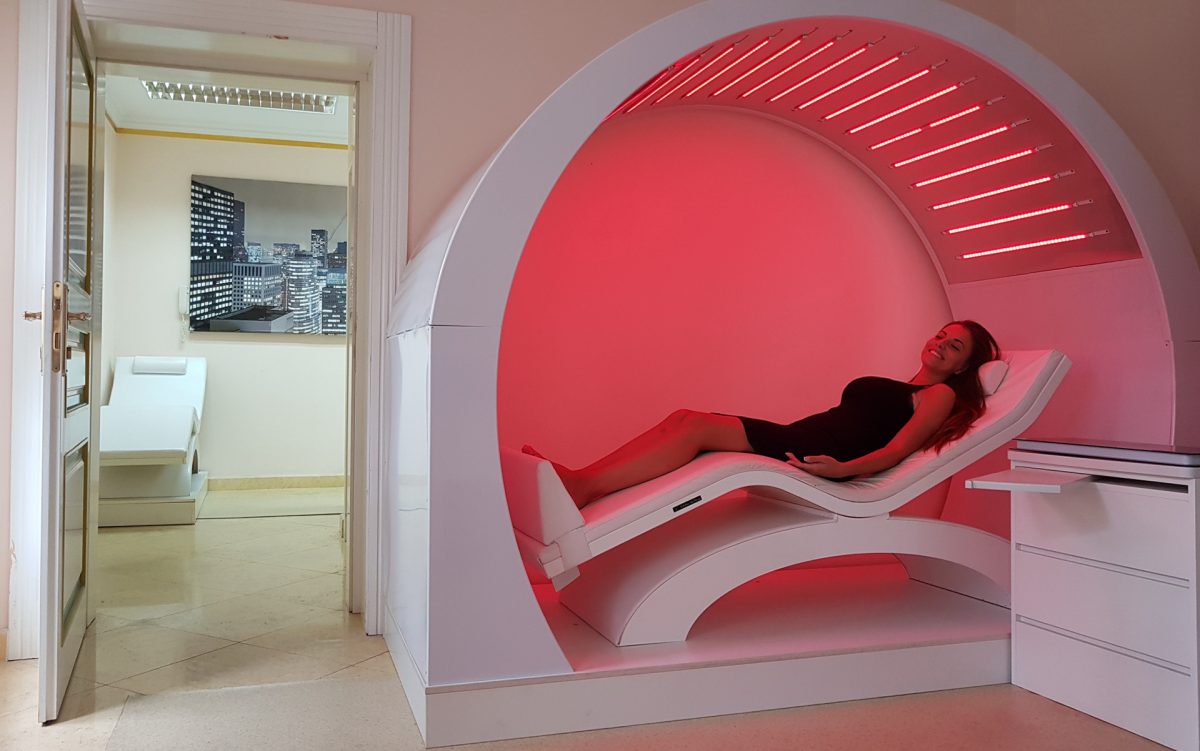 SWOT analysis similar products in the world
similar products for therapy
treatment price $60-$100/ for 60 minutes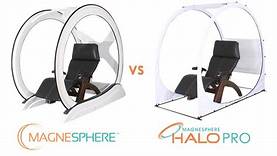 Address Chronic Stress with "Enhanced Feelings of Relaxation"
The Autonomic Nervous System (ANS) is tied directly to most critical body functions, and it is highly sensitive to stress. Magnetic Resonance Therapy can help balance the ANS, which translates to improved areas of Health and Wellness. (Tretmants price $60-$100/hr) More info…
Address Chronic Stress with "Enhanced Feelings of Relaxation"
The Autonomic Nervous System (ANS) is tied directly to most critical body functions, and it is highly sensitive to stress. Magnetic Resonance Therapy can help balance the ANS, which translates to improved areas of Health and Wellness. (Tretmantts price $60-$100/hr)
treatment price typically $99 for 20 minutes
The VEMI is Vectored Electro Magnetic Induction (VEMI) which enhances the body's ability to heal itself by creating a point of high physical, mental, and cellular coherence without emitting any harmful electro smog (EMF) radiation. This shifts the body into a parasympathetic (rest and digest) state for 8-12 hours, during which the body can experience extremely efficient and expedient healing without disruptive EMF radiation.  More info…
Human Regenerator
Luxury products aside, an attention-grabbing exhibitor at the event was the Human Regenerator that claims to slow down the aging process. Presented by B5 Art of Living LLC, the Human Regenerator is an innovation from human biophysical medicine using a patented technology, which employs deposits of silicon and aluminum to create anti-aging effects on the human body. The machine is valued at $557,000, while a diamond-encrusted version sells for $9.8 million. More info…
Napping on the job…what was once grounds for getting fired is now being actively encouraged in some offices, many of them techie! In fact, companies such as Google and Zappos are installing napping pods so employees can rest and rejuvenate during the workday. One thought behind this growing trend is that naps actually increase productivity rather than limit it. In many cases, Energy Pods from MetroNaps are the sleeping spaces of choice. (Tretmants price typically $ 20 /for 25 minutes)
treatment price typically $20 for 20 minutes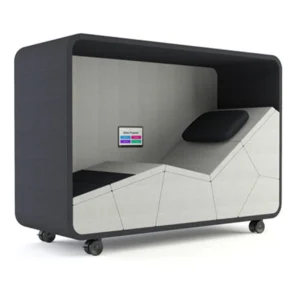 18.200 $ More info…
More info…https://neurosonictech.com/collections/chaise-longues
N.A.P or Neuron Activation Pod, affects relaxation and recovery mechanisms using Neurosonic technology. When your mind is already full and stressed it is difficult to find the mental capacity to help relieve the stress from your hectic life. N.A.P. has been proven to help with physical and mental recovery.
What would you pay to be able to nap at the office?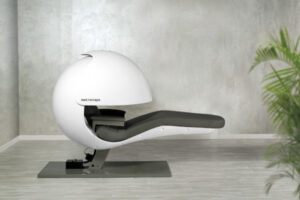 METRO NAPS / $12.500 Napping on the job…what was once grounds for getting fired is now being actively encouraged in some offices, many of them techie! In fact, companies such as Google and Zappos are installing napping pods so employees can rest and rejuvenate during the workday. One thought behind this growing trend is that naps actually increase productivity rather than limit it. In many cases, Energy Pods from MetroNaps are the sleeping spaces of choice.
The $14,500 'meditation pod' showing up at high-end spas makes the hardest part of meditation mind-blowingly easy. More info…
The Power Nap Capsule /$25,000 
Inspired by NASA studies demonstrating that napping can improve reaction time by 16% and concentration by 34%, this is the power nap capsule that provides a spacious, semi-enclosed sleeping environment ideal for recharging the mind and body.
More info…
FSU kupuje dvije NeuroSpa kapsule za dremke za studente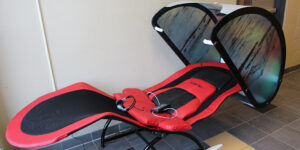 Currently, the company has sold nap pods to more than 1000 enterprises, hotels and spas since 2008.
More info…
Pure Wave VEMI aims to recharge and detoxify cells in the body, leading to restored balance and rejuvenation. It does this through vibroacoustic, electro magnetic and infrared therapy and is meant to emulate a deep meditative state. (Tretmants price typically $ 99 /for 25 minutes)
similar health assessment and telehealth pods
Rental of an Ai Pod will cost the authorities between 1,000 to 1,400 dollars per month and per capsule.
A revolutionary capsule at the forefront of innovation
Real-time capture of physiological data for a continuous and reliable health follow-up. Biometrics, Body Composition, Oxymetry, Blood Pressure…
H4D raises €15 million to revolutionize access to healthcare!
H4D raises €15 million to revolutionize access to healthcare!
New funding round will be used to accelerate sales, develop new markets and launch the company's US presence.
Forward Health raises $225M from investors including The Weekend as it looks to expand nationwide
Primary care startup Forward Health is looking to expand its tech-powered, personalized healthcare model across the U.S., and will use a new $225 million Series D raise to help make it happen. The new capital comes from Founders Fund, Khosla Ventures, SoftBank, Inovia, Mark Benioff – and recording artist The Weeknd – among others
With decades of own research and a worldwide community, Quantum Wellness is engaged in education and promotion of latest state of the art health, wellness and healthy ageing. We do approach "health" from the key perspective that energy and information controls matter and we call this Quantum Wellness.
Rest and Rebalance Programs
For an effective regeneration process of the body, it is necessary to find a balance point between activity and rest, tension and relaxation. Our intensive regeneration programs gives you exactly this: a chance to re-charge your batteries and experience calm.
The Treatments are based on a technology which is developed over a 20-year series of researches, and a premium device that exerts a special effect on the cells at their most optimal vibration level.. Whith this effect the device optimizing the mitochondrial energy supply of the cells, and filling up energy deficiency. The lack of energy in the cells is also a known in medicine, which also occurs in the event of a sickness or fatigue. The treatment can be a simple and evidentiary solution to the replacement of energy shortage, which can be safely done without any intervention or pain.
BENEFITS OF THE PROGRAMME:
You will reduce stress levels and have more energy.
Detox and Immuno Booster Programs
Quantum Wellness offers a transformative journey of detoxing and resetting the body based smart level with tailored programmes and pioneering treatment scientifically designed to enhance guests' vitality and optimum health, all year round. Cleansing body is is a prerequisite for any theraphy and the first step to improving health, increasing vitality, and restoring body and mind balance. 
BENEFITS OF THE PROGRAMME:
If you don't detox you will never get well
Anti-aging at the cellular level
Cellular Anti-Aging Program is innovative available for slowing, and even reversing, the aging process in patients that are seeking an all natural, non-surgical treatment option. We provide a fully-customized 21-day plan with diagnostics and therapies to give you answers, strengthen your body and redirect you on a path of living a healthier life! The 21-day individual program aims to understand the cause of your condition, provides answers and redirects …
BENEFITS OF THE PROGRAMME:
Total Body Rejuvenation
SIMILAR HEALING PROGRAMS IN WORLD
Carillon Miami Wellness Resort
We follow an integrative and innovative approach to wellness that results in a uniquely healing destination, spread out over 70,000 square-feet
Health tourism is set to boom post-pandemic
Health tourism is set to boom post-pandemic – and luxury hotels are ready with on-site medical centres the next five-star trend
Switzerland's Chenot Spa opening at Malaysia's One & Only Desaru Coast signals a new vogue for hi-tech hotel health treatments – think cryotherapy facials and LED face masks
W Hong Kong has long offered medical treatments – now neighbours Park Hyatt Shenzhen Macau's The Parisian and The Venetian are upping the game too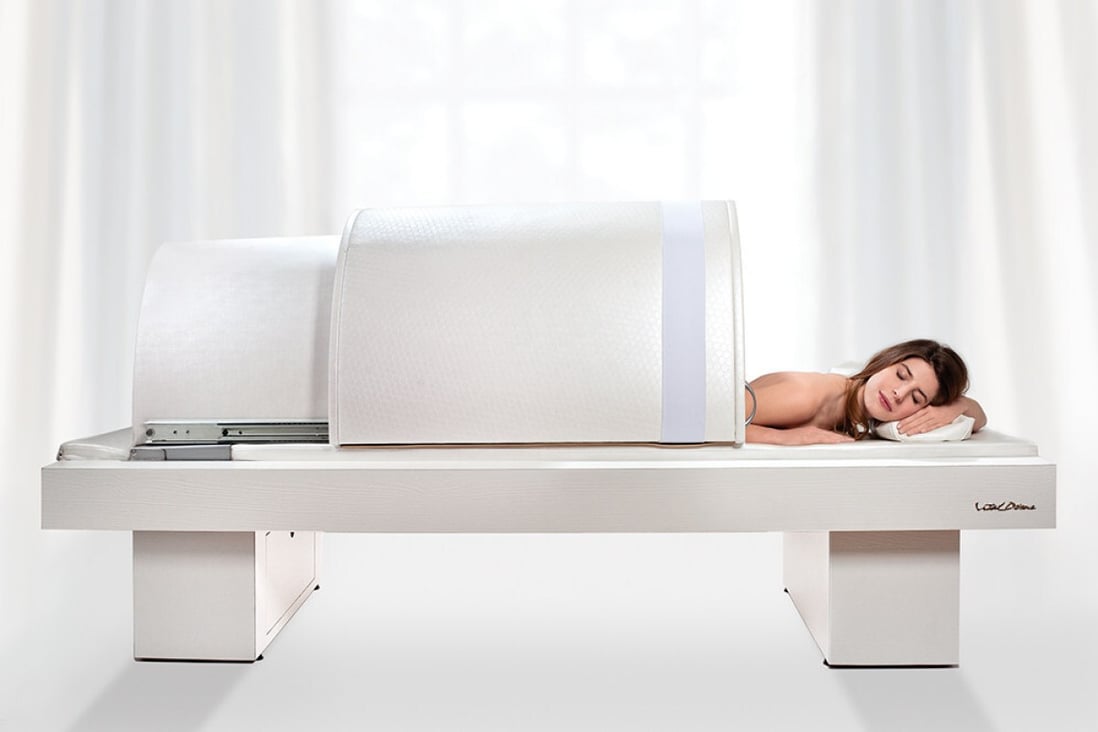 Vital dome infratherapy is now offered at the W Hong Kong, as on-site hotel medical treatments become a new travellers' trend. Photo: W Hong Kong
Think of hotel spa treatments, and most of us picture the usual indulgent massages, reviving body scrubs and beautifully scented facials. But at some of Asia's luxury hotel spas, you can now de-stress, slim down and heal injuries, have a cryotherapy facial that drops to minus 10 degrees Celsius, and be treated with the same LED light that Nasa harnessed to grow plants in zero gravity and heal astronauts' wounds faster.
While hi-tech treatments like these have been available at luxury medical centres around the world for years, and more recently at some wellness resorts, most hotel spas have kept to relatively traditional offerings that focus on pampering and relaxing their guests.
There are exceptions – Bliss Spa at the W Hong Kong has long been known for its cutting-edge treatments – but now more hotels across Asia are offering medical treatments. These include the One&Only Desaru Coast in Malaysia – Asia's first outpost of Switzerland's Chenot Spa – the Park Hyatt Shenzhen, and The Parisian and The Venetian in Macau. These hotels are blurring the boundaries between medical centres, wellness resorts and hotel spas.
We now face hyper-knowledgeable guests who have done their homework, know far more than the basics, and look for unique experiences in line with their needs, goals and aspirationsJane Wang, director of spa and fitness, W Hong Kong
At Park Hyatt Shenzhen, its wellness centre is becoming one of the most sought-after places for the city's most discerning wellness fans, offering extensive high-end facilities including a muscle-stimulating machine equipment that promises to build a six-pack body – without hitting the gym.
How to put the 'luxury' in luxury hotel … hint: it's not about fluffy towels
2 Jul 2021
Peter Hildebrand, general manager at Park Hyatt Shenzhen, says, "As in most areas of daily life, technology is what is bringing improvements to people's lives. We also see this high-tech equipment as a natural extension of our spa offering and a way in which we can achieve our vision of delivering real visible results while not compromising comfort or relaxation."
For Dr George Gaitanos, chief operating officer and scientific director at Chenot, the increasing investment in science-driven treatments in the wellness world is in response to the dual drives of customers wanting more varied treatment choices, and looking for options that are focused on specific outcomes. The pandemic has only exacerbated these trends.
"With the ongoing pandemic, now more than ever, travellers, health and wellness seekers and spa-goers are seeking ways to further enhance their well-being, from nutrient-rich meals to science-led treatments and diagnostics," he says.
At One&Only Desaru Coast, the Chenot spa has a set of science-based diagnostics that allows treatments to be tailored, and bespoke programmes to be designed, to best suit individual customers' needs. Packages may combine meditation, relaxation massage and training with biofeedback devices that measure signals from the parasympathetic nervous system to bring calmness and strengthen emotional balance.
At the flagship property, Chenot Palace Weggis, specialists are taking the science of wellness a step further by setting up a state-of-the art molecular lab to investigate the expression of certain genes. As with other projects that are first developed in Switzerland, Chenot may bring their technology to Asia.
"Nowadays, there is a lot more to wellness than just massages," says Gaitanos. "Guests are becoming more interested in diagnostics-driven and targeted spa experiences. By adding certain elements of the overall offerings of Chenot, and combining it with what the location has to offer, this just gives a more unique yet truly holistic wellness journey."
Offering a holistic wellness experience is another key driver behind the integration of science-driven treatments into spa menus.
"Hi-tech treatments have no conflict with traditional spa offerings; quite [the] opposite, they can help maximise the treatment benefits and elaborate the overall experience," says Jane Wang, director of spa and fitness at W Hong Kong.
Will Gen Z forget most luxury hotels and restaurants by 2030?
18 Mar 2021
"On the other side, these science-driven treatments can also deliver the aesthetic and wellness results that traditional spa offers may not be able to fulfil. We aim at providing 360-degree wellness solutions involving treatments, activities, nutrition, spiritual healing programmes and educational workshops, to help guests achieve total well-being physically, mentally and emotionally," she adds.
Wang says Bliss Spa members are "always open-minded and willing to try" new treatments, technologies and ingredients. Some of the technology-focused treatments at Bliss Spa include light and cryotherapy, electro-mesotherapy (use of electric impulses to revive the skin), virtual reality meditation sessions, and treatments within a bubble of 99.995 per cent purified air.
Wang points to variety and personalisation as the buzzwords for wellness success. "We now face hyper-knowledgeable guests who have done their homework, know far more than the basics, and look for unique experiences in line with their needs, goals and aspirations," she says. "Introducing ancient energy medicines like traditional Chinese medicine (TCM) alongside cutting-edge technologies for a blend of old-meets-new, East-meets-West. Focusing on prevention and protection over repair is another rising trend."
Could this be 2021's most unlikely luxury watch trend?
27 Jul 2021
Hildebrand adds that the scientific wellness trend is going strong in China. "It is accelerating," he says. "China's well-heeled wellness customers become worldly, global consumers increasingly exposed to the very best the world has to offer. The focus on wellness for many is now less related to appearances or status and more an intrinsic part of life on which they place a high value and importance."
A growing range of hotel spa treatments show an openness to blending wellness approaches from different cultures and traditions.
The Georgia Louise Angel Glo Facial at Le Spa'tique of The Parisian Macau, for example, uses American celebrity aesthetician Georgia Louise's natural range of skin products, applied with a gua sha massage (a TCM massage using a rose quartz tool to boost circulation and lymphatic drainage). There is also an enzyme-peeling mask, an LED face and neck mask, an ice cryo massage using cold-freeze tools, and an iodised bamboo sheet mask used in conjunction with a headband that sends galvanic current through the skin to increase absorption.
"Many hi-tech treatments can deliver longer-lasting results within a shorter time, they are non-invasive and require no downtime, unlike more invasive medical treatments, and the comfort and convenience make them incredibly popular in our hectic city lives," says Wang.
Health and Wellness Trends in the Hospitality Industry
At the MGM Grand Hotel & Casino in Las Vegas, there are 171 "Stay Well" rooms available within the hotel's inventory. These rooms come with vitamin-infused shower water, blackout shades and protection from electromagnetic fields. Despite the fact that these rooms cost an extra $30 a night, they see higher than average occupancy rates.
While this statistic would have been surprising a decade or so ago, it actually represents a growing trend in today's hospitality industry. Health and wellness tourism is steadily on the rise, with this sector's revenue increasing 14% from 2013 to 2015—a growth rate that is more than double the overall expenditures of the tourism industry. According to research conducted by the Even Hotels brand, wellness-minded travellers represent about 40% of all travellers, yet up to 17 million of these travellers find it difficult to stay active and to eat right while traveling.
Today's travellers expect hotels to be conscious of and receptive to this trend, and to provide them with ample amenities to ensure they can maintain their regular routines, away from home. The hotels that deliver on this expectation cultivate an enduring appeal for their guests, which can go a long way to helping them stand out from the crowd.
Upgrading Health and Wellness Throughout the Hotel
The number of hotels offering an exercise room or fitness facility rose from 63% in 2004 to 85% in 2016, highlighting how hotels are adapting to this trend. What's more, many hotels are thinking outside of the box and are taking a systematic approach to improving health and wellness amenities across the board.
In the room: Adding fitness equipment like yoga mats, exercise balls and even treadmills to the room itself allows guests to work out privately., while improving mattresses and sleeping conditions promotes restfulness. Simply including healthy options in minibars and providing nicer toiletries satisfies a major priority for travellers.
In the hotel: Existing health and wellness facilities are being updated with new classes, equipment, treatments and amenities, with a particular emphasis on group activities like yoga or organized runs. Some even provide sneakers, iPods and workout clothes for free. Hotel menus are incorporating healthier options and organic ingredients while catering to vegan or gluten-free diets. Hotels are also improving air quality, natural light levels and insulation in order to project a healthier image.
In the approach: Today's travellers are looking less for indulgence and more for relaxation and rejuvenation. Hotels that understand this mentality are actively improving and promoting their health and wellness credentials. In addition to adding amenities, they are incorporating sustainable practices, rethinking how they provide value to travellers and rebranding to emphasize happy and healthy guests.
Capitalizing on Guest Priorities and Preferences
Upgrading their current health and wellness options is a great start for hotels looking to get onboard this fitness trend, but hotels need to go a step further in order to attract the bulk of these wellness tourists. This niche sector of the tourism industry spend 130% more than the average traveller, so it's worth investing time and money to target them strategically.
Personalize options: Personalization is a priority for every traveller. Providing options that cater to specific wants, schedules, abilities and, most importantly, budgets allows guests to pursue their own health goals and priorities.
Upgrade bookings: When wellness is a priority it doesn't feel like an upsell. The booking process should make it as easy as possible for guests to find, understand and access the complete health and wellness resources of the hotel.
Improve outreach: Marketing new health and wellness options is key. In addition to making these central to outreach efforts, staff should draw on guest profiles to inform and connect guests with targeted wellness opportunities.
Monitor trends: Trends come and go quickly in the health and wellness sphere, and early adoption is crucial. Growing trends include a focus on mental health, digital detoxification and ethical living. Hotels that offer cutting-edge health programs stand out in a hospitality market that is increasingly prioritizing fitness, beauty and mindfulness.
The wellness tourism market is expected to grow 17% by 2022. Furthermore, 60% of millennials say their health is the most important thing in their lives. Incorporating this changing landscape into every aspect of the guest experience can be a big change for many hotels, but it is a change that will see hotels prosper into the future.
A comprehensive property management system like RoomKeyPMS makes it easier to integrate new health and wellness options. It also makes connecting guests with those options more effective for all involved. Contact us to learn how RoomKeyPMS supports and facilitates all your most ambitious initiatives.
Photo Credits: Shutterstock / Monkey Business Images
Similar Health Startups in Qatar
Total Funding Amount: $2.6 million 
Meddy, one of the top tech startups in Qatar, is a service for booking doctor's appointments. The platform allows users to not only search for various medical care centers in their region but also book appointments. Initially launched in Qatar, Meddy is now available in the UAE as well. 
About: App to find the best doctors based on community reviews
Founders: Abdulla Alkhenji, Ali Naqi, and Haris Aghadi
Industry: Health Care, Information Technology
Total Funding Amount: $948,000 
Droobi Health is one of the best tech companies in Qatar. The digital therapeutic product combines proven behavioral science techniques, data analytics, and AI to provide personalized support to people to build healthier habits and reduce their risk of developing chronic diseases. Droobi Health designs digital health solutions, in Arabic and English, for the management and prevention of chronic diseases such as obesity and diabetes, which are prevalent in the MENA region. 
About: Digital Therapeutics
Founders: Abdulla Almesned, Majed Lababidi, Trio Investment
Industry: Health Care, Medical, Therapeutics
Rimads, one of the most promising start-up companies in Qatar, offers a mobile app that is focused on reimagining the healthcare ecosystem. The professed mission of the company is to reshape the healthcare sector and make it safer and more easily accessible with the help of technology. The innovative solution offers an "Assess, Connect, and Cure" ecosystem. Users can talk to Avey (AI-driven medical pal) for an instantaneous and accurate assessment, connect with the best doctors through Avey, and have Rimads deliver medicine quickly by clicking a button. 
About: Healthcare Mobile App
Founder: Mohammad Hammoud
Industry: Health Care, IT, Software
A number or researches indicate that by 2025, spa and wellness industry will reach 30 billion US dollars in America only, showing a trend of constant search for new and innovative services. Also, those reveal that clients are more and more aware of preventive daily care, unlike before when health was thought of only when in direct risk. This is why you should get introduced to possibilities of Quantum Wellness technology applications.
Quantum Wellness sees successful partnerships within Hospitality sector, especially with health /healing/ lux tourism trends, Gyms, Wellness Spa & Beauty centers, and companies wishing to boost energy and productivity of employees. In addition, we have created "healing homes" concept for VIP client with very specific home needs. Quantum Zone pods are specially designed to represent a reliable source of bio data relevant to doctors, nutritionists & fitness trainers.